Subsea robotics firm Rovop is readying for an "extremely positive" future after delivering a solid set of 2021/22 financials.
The Aberdeenshire company narrowed its deficit for another year, posting pre-tax losses, for the 12 months up to March 31, of £6.34 million.
That compares to losses of £9.5m for the 18-month period ending March 31, 2021, a sign it is "in an increasingly robust financial position".
Rovop's full year revenue for 2021/22 totalled £40.3m, compared to £46.6m in its previous results – year-on-year growth of 30%.
Global growth
Notably, the firm also boosted its global footprint in recent months; more than 70% of the Westhill-headquartered firm's work is now taking place outside of Europe, compared to under 60% the previous year.
Key markets the firm is operating in include Asia Pacific and the Middle East, where there is a "high level of activity", as well as the US and West Africa.
Company chief executive Neil Potter said: "Rovop is in a healthy position as shown by the company's strengthening financial performance in FY21/22. We are now completing more work internationally and are operating across an ever more diverse range of energy specialisms, including offshore wind, which has had a positive impact on Rovop's bottom line."
Founded in 2011, Rovop specialises in underwater robotics and operates in the oil and gas, offshore wind and utilities industries.
Globally the company now employs just over 250 people, after boosting its headcount by 26 (13%) between March 2021 and 2022.
Challenges ahead as demand rises
Looking ahead though, Mr Potter expects sourcing equipment and people to be "very challenging", with demand on service firms tipped to continue improving "into 2024".
He said: "We're seeing momentum in both sectors (oil and gas, and offshore wind). The most noticeable thing is that there is confidence in the market to commit for longer terms, and so people are seeing sustained backlogs in their own businesses.
"That then rubs off on service companies, which gives far greater stability in terms of forecasting, protecting the business and everything that goes with that."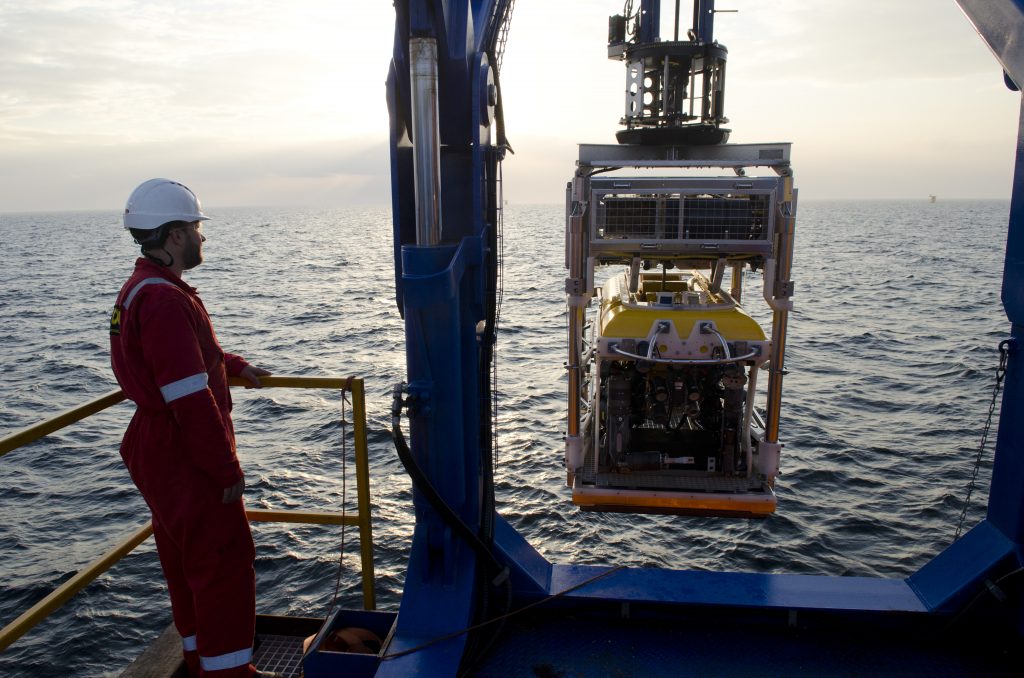 Mr Potter isn't letting the company's positive outlook be dampened by Westminster's windfall tax and the potential for UK energy spend to dry up.
TotalEnergies announced last week that it plans to slash £100m of North Sea investment in 2023 due to the policy, while other companies have threated it.
"One of the things that we've seen in our business is the extension of our international footprint; the windfall tax only affects a relatively small part of that. A reasonable proportion of what we do in the North Sea is associated with offshore wind as well," explained Mr Potter.
More ROVs on the cards
In addition to boosting its headcount, Rovop also bolstered its fleet of remotely operated vehicles (ROV), adding three more systems to meet increased demand.
And there are plans to grow it portfolio further, with irons already in the fire.
"We've actually signed up to acquire another ROV," said Mr Potter, "and we're looking at another one beyond that. We're definitely bringing another systems on, and we should have it in the next few weeks. I don't know whether we'll be successful in securing a second new ROV, but we're certainly interested."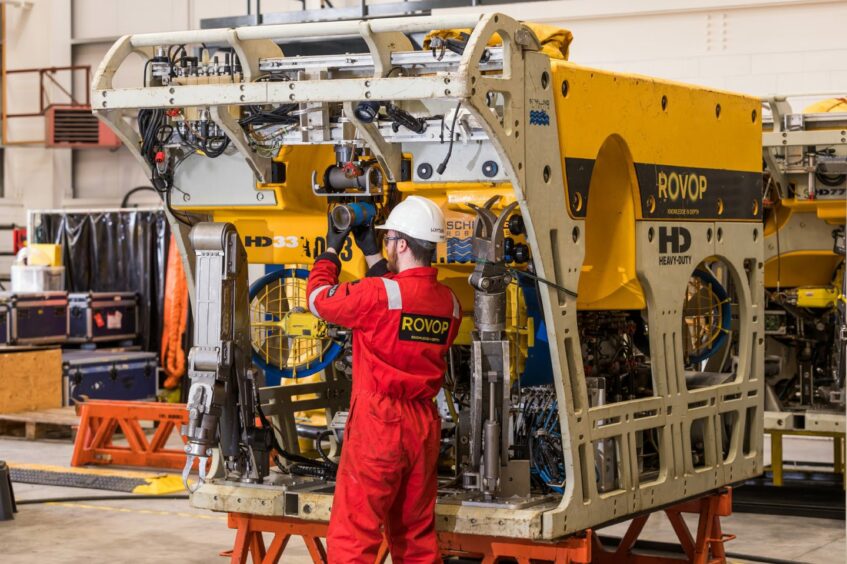 In September, London-based private equity firm Bluewater took full ownership of the company after investor BGF sold its seven-year-old stake.
At the time, Rovop's top brass stressed that the deal would not "in any way, impact the day to day activities of the business" or its workforce, something Mr Potter says remains the case.
He said: "What it does do is provide clear direction in terms of the future – we know the support is there. Bluewater obviously would not have invested as they did without clear plans to grow and develop Rovop further."
Recommended for you

Parkmead achieves record full year profits as it moves on North Sea prospects