A leading North Sea contractor has split in two as it looks to maximise opportunities in different energy markets.
Stavanger-headquartered Havfram has been separated into dual companies, focused on offshore wind and subsea, with the former welcoming a financial backer.
The offshore wind business will be led by current chief executive CEO Ingrid Due-Gundersen and retain the firm's name.
Specialised climate infrastructure investment firm Sandbrook Capital has taken on a majority stake in the services provider, pledging a new equity commitment of $250 million (£218m) to fund the venture's future operations.
Alfredo Marti, co-founder and partner of Sandbrook, said "We have had a long-held thesis that large-scale growth in offshore wind is a fundamental step on the path to increasing the penetration of clean electricity globally. Critical to that growth is the creation of a strong supply chain. By partnering with Havfram's vastly experienced team, we believe we are ideally placed to advance that goal and we look forward to helping them build a great company."
New high spec vessels
Cash from Sandbrook will be used to build a "fleet of state-of-the-art vessels" to support the installation of offshore wind turbines and foundations.
It will also underpin Havfram's broader strategy to become a leading provider of services to the global offshore wind industry.
In addition to bases in the US, Australia and the UAE, Havfram has a presence in Dyce on the outskirts of Aberdeen.
Ms Due-Gundersen said: "We are excited about the opportunity to build a world-class offshore wind business and unlock a key bottleneck in the development of new clean power generation. Sandbrook's principals are among the most experienced investors in global renewable energy, and in offshore wind installation in particular.
"Their capital and expertise, combined with the strong operational track record of our team, will be hugely advantageous to our strategic goal of becoming the leading player in supporting the growth of the offshore wind industry globally."
Havfram Subsea
Meanwhile, Havfram Subsea will be led by Kevin Murphy, currently the group's deputy CEO.
Unlike the offshore wind segment, it will continue to be fully owned and supported by North Sea private equity vehicle HitecVision.
Mr Murphy said: "I'm very pleased with the entry of Sandbrook Capital and look forward to following the Havfram wind team as they enter this next phase of the journey we started together. Havfram Subsea will now refocus on our core competencies and future strategy to widen our service offering to our customers around the globe. As part of this process, the branding of Havfram Subsea will be reevaluated with a view to strengthen our identity and reflect our capabilities to service the energy sector in all types of marine construction work."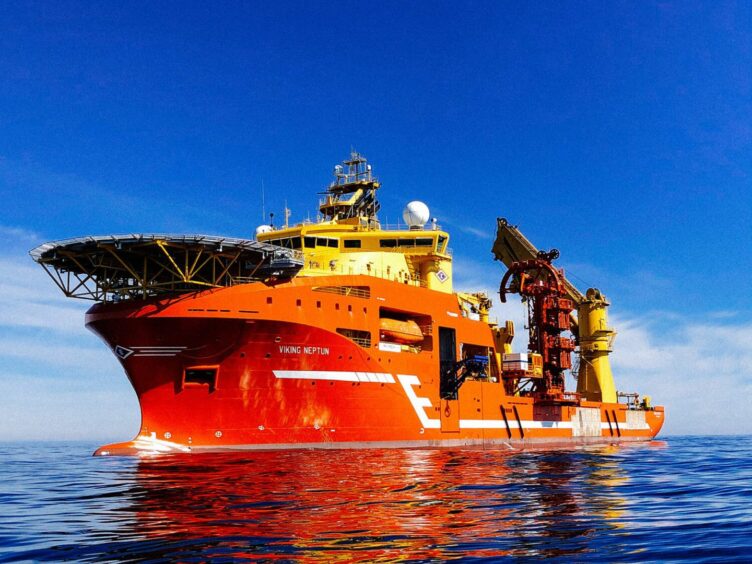 Going forward Havfram's board will be headed up by Andreas Nauen, who joined Sandrbook in July adter time spent as CEO of Siemens Gamesa, one of the largest wind turbine manufacturers in the world.
Havfram Subsea will continue to be led by chairman and Equinor veteran Arne Sigve Nylund.
Tor Espedal, senior partner of HitecVision, said: "We are very pleased to have completed this important step in the strategic transformation of Havfram. With the new capital injection from Sandbrook and under the leadership of Ingrid, Havfram is poised to become the leading player in the global offshore wind supply chain that we set out to build three years ago. At the same time, Havfram Subsea continues to be well positioned to capitalise on the expected growth in the offshore energy sector through the leadership of Kevin Murphy."
Recommended for you

Scottish players positioning for long-term potential in Japan offshore wind market